Meet Dr. Derek Pelofsky
Charlotte, North Carolina Chiropractor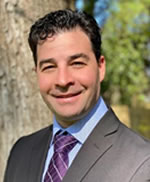 Dr. Derek Pelofsky, DC, CCSP
Dr. Derek Pelofsky was born and raised in Oklahoma City, Oklahoma, He attended University of Central Oklahoma, where he completed his undergraduate studies in Kinesiology. He then attended Cleveland Chiropractic College in Los Angeles, California. Dr. Pelofsky owned and operated multiple practices in the Los Angeles area before relocating to Charlotte with his family.

Dr. Pelofsky prides himself on using the most up to date treatment techniques to decrease pain, enhance daily function and improve performance.
Dr. Pelofsky is also a Certified Chiropractic Sports Physician (CCSP)
A sports chiropractor is uniquely trained to provide care and treatment of injuries or illness resulting from sports and physical fitness activities. Doctors of Chiropractic with the Certified Chiropractic Sports Physician (CCSP), sport specialty certification have advanced training in the assessment, management and rehabilitation of sports related injuries. Extremity care, rehabilitation and soft tissue procedures are common skills utilized by these doctors. The specialty training covers a broad spectrum from the pediatric athlete to professional and Olympic athletes, and everything in between, using a variety of techniques and modalities.

Because You Haven't Got Time For The Pain!